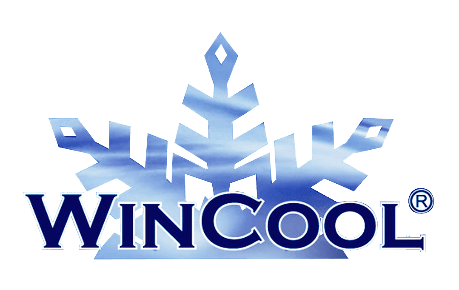 TITAS 2018 參展廠商介紹 - 展邑科技
展邑科技有限公司
涼感新視野 Cool Feeling New Horizon !
展邑科技有限公司為功能性粉體、母粒、纖維、紗線、布料研究開發之專業生產企業,近年來已經拓展至成品設計開發、品牌行銷推廣等領域,透過共同標章、專利共享及品牌合作力量,並結合產學研合作開發機制,縮短研發時程、將成果導入市場,已成為具有快速反應及貼近國際市場之MIT企業。
Zhanyi Technology Co., Ltd. is a professional manufacturer of functional powder, master batch, fiber, yarn and fabric. In recent years, it has expanded into the fields of end product design and development, brand marketing and promotion, through common labeling, patent sharing and the strength of brand cooperation, combined with the Industry-university-research cooperation development mechanism, shortening the research and development process and bringing the results into the market. Zhanyi Technology Co., Ltd. has become a MIT enterprise with rapid response and close to the international market.
近年開發方向以綠色環保、節能減碳為訴求,依循世界潮流以循環再生高值化、複合多功能性、多色調設計理念為目標,運用少量多樣化、差異化與廣泛化之策略,於2018年發展有下列之重點產品:
In recent years, the development direction is focused on green environmental protection, energy saving and carbon dioxide reduction. In line with the world trend, the goal of upcycling high value, composite function and versatility and multi-tone design concept is to use a small amount of diversification, differentiation and extensive strategy in 2018. The key products have been developed as follows:
Ecowindry® and Ecowincool® Recycled PET & Nylon Filament Yarn
響應地球環保與綠色減碳,運用回收再生技術結合涼感、吸濕排汗、隔熱、抗菌、吸臭與抗紫外線等機能,將循環再生、多樣化、多功能與多色調等元素運用至複合紗線與織物之設計。且可因應不同終端用途,將不同之複合紗線設計在如家紡、服飾、包、袋、墊、鞋等產品。
Responsive to the earth's environmental protection, green, and carbon reduction, using upcycling technology combined with cool, moisture transfer, heat insulation, antibacterial, odor absorption, UV resistance and other functions. Apply recycling regeneration, diversification, multi-functional and multi-tone elements to composite yarns and fabrics design. According to different end applications, the composite yarns can be designed as home textiles, clothing, bags, packet, pads, shoes, etc..
WINCOOL® Nylon Cooling Filament Yarn
WINCOOL 纖維製品添加具有吸熱慢與散熱快之專利複合礦石粉體而賦予涼感與抗UV功能,使穿著者有如置身於大自然冷泉中之清涼舒適感。
The wincool fiber product adds a patented composite mineral powders with slow heat absorption and fast heat dissipation to impart a cool feeling and anti-UV functions. Therefore, the wearer feels like a cool and comfortable feeling in the natural cold spa.
WINDRY® PET Quick dry Filament Yarn
WINDRY纖維製品添加複合礦石粉體複方,其涼爽吸濕快乾特性與抗UV功能,在炎熱的夏天裡讓您/妳流汗後舒爽不黏膩。
The WINDRY fiber product is compounded with compound mineral powders, which has the characteristics of cool, moisture absorption, quick drying and anti-UV functions. It will make you feel refreshed and not sticky after sweating in the hot summer season.
Winwarm® Heat Retention Filament Yarn
係由多種次微米複合礦石製成之纖維,將太陽光能吸收並轉換成身體所需之熱能。可深入皮膚,並與人體內的遠紅外線產生共振作用,以改善人體循環與能量,並具備保健功能。
A fiber made from a variety of sub-micron composite mineral stone that absorbs and converts sunlight into the heat needed by the body. It can penetrate deep into the skin and resonate with far-infrared rays in the human body to improve blood circulation, energy, and has health care functions.
allwin® Beauty Moisture Fiber
allwin膠原蛋白美膚纖維具有蠶絲般光澤及輕柔滑順、吸濕透氣等特色,以滿足消費者對衣著自然、保濕、舒適與美白的追求。
Allwin collagen skin fiber has silky luster and soft, smooth, moisture-absorbing and breathable characteristics to meet consumers' pursuit of natural, moisturizing, comfortable and skin whitening.

EZCOOL®  All NEW Cooling Filament Yarn 2018 COMING SOON !!!  
新材料配方與奈米化技術,體現全新清、透、涼感,挑戰高CP值之涼感纖維品牌 !
The novelty material formula and nano-technology show a cooling fiber brand new clear, transparent and cool feeling. Furthermore, challenge the higher CP value of the cool yarn brand!